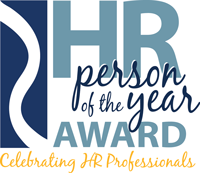 More than 400 human resources professionals from around the Delaware Valley gathered Thursday night at the 16th Annual Delaware Valley HR Person of the Year Awards Dinner in Philadelphia to celebrate the Human Resources industry and to recognize those in the HR profession who exemplify outstanding achievement within the local human resources community. We are so thrilled to announce that Terri was named Consultant of the Year!
In accepting her award, Terri expressed her appreciation, "I am truly honored to be awarded HR Consultant of the Year, and to be in the company of such outstanding fellow nominees from BI Worldwide, Merrill Lynch, McCloskey Partners, Riker Opportunity Institute, and Emerson Group. Further, we at T.H. Easter Consulting truly value the trust and confidence our clients in the Delaware Valley region place in us to bring innovative solutions to their human resources challenges."
Thirty HR professionals vied for honors in three categories including HR Person of the Year, HR Consultant of the Year, and HR Rising Star. A panel of judges compromised of previous winners of the Delaware Valley HR Person of the Year Award chose this year's award winners after a rigorous nomination and selection process. The Delaware Valley HR Person of the Year Award is a joint effort between HR Association of Southern New Jersey, Chester County Human Resource Association, Delaware County SHRM, Delaware SHRM, Greater Valley Forge HR Association, Philadelphia SHRM, Tri-State HR Management Association chapters of the Society for Human Resource Management (SHRM).